My Letter From the NRA
As a man of God, I truly believe that when you live by the Word and do the right things, the Lord will clear your path, show you the light, and let others know the good that you do in this world.
Today, I was humbled to receive an official "A" rating letter from the National Rifle Association's Political Victory Fund. Despite what you may have heard from others in this race, my stance on preserving the Second Amendment for the citizens of this great Commonwealth (and this great nation) is unwavering, and I am very grateful to the NRA for validating my position so others can see the truth with their own eyes.
I sincerely hope this puts the matter to rest. I'm sure my opponents will continue to work hard to drag my reputation through the mud, but I'm so encouraged by the people I'm meeting every day who continue to lift my spirit. Helping people and getting to know them is one of the best parts of public service, and I truly hope I have the opportunity to serve the good people of Pennsylvania's 25th Senatorial District.
Please take a moment to read over the letter. I've made it clickable, so you can share the link with anyone you think might find value in it.
---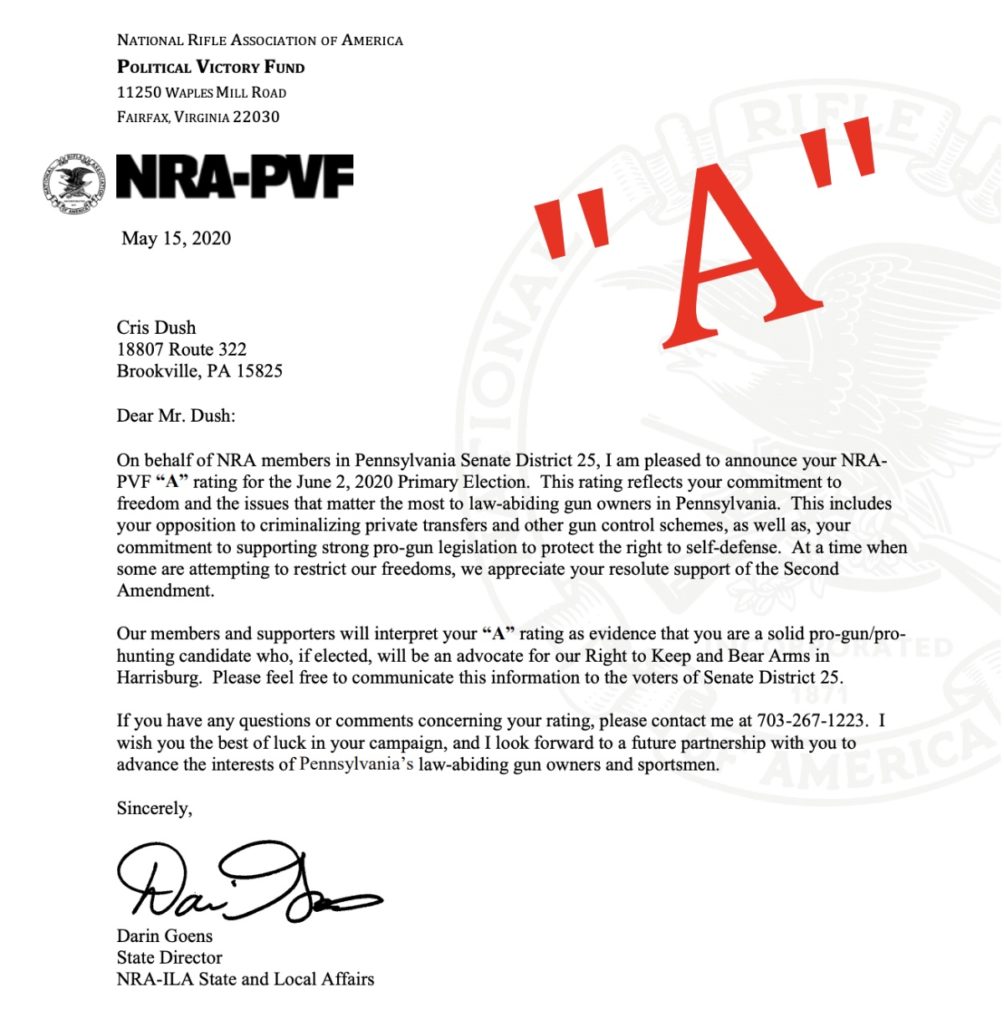 ---
Thanks so much for your support, and God bless you.